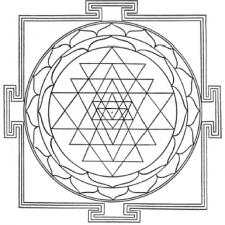 DJ Elemental
---
DJ Elemental is a mixture of seashells, stardust, magic and teeny tiny violets. She glides on the glimmer of compassion, kindness, truth speaking and true love. When she was a girl she found 92.7 WDRE /WLIR, a NYC radio station unlike any other and was changed forever. This station was A true BEACON and way shower, playing eclectic music from the underground. Particularly New Wave and Post Punk music including special love for New Order, The Cure, Depeche Mode, The Smiths, Erasure, The Psychedelic Furs and many other greats. This station also created a home for the underground club scene and for the dancers who loved music from across the ocean and underground in the cities of America. This is the station that inspires DJ Elemental to continue to play music from the Underground. DJ Elemental is a forever raver and continues to follow the momentum of dance music and EDM in its myriad forms of expression. She holds a special love for Liquid Drum n Bass, Jungle and Ragga Jungle, Tech House, Trance, 80s New wave Synth, House and Disco of variety.
Fridays at 11:00 AM - 1:00 PM
Hosted by DJ Elemental
A celebration of all things underground. Eclectic Electronica, House, Liquid Drum n Bass, Techno, Tech House, Jungle, Disco, Indie and New Wave dance music spiraled into a mix tape of multi dimensional musical delight.